Transforming Lives ... One Cup of Coffee at a Time!
Choose your favorite organically grown and gourmet roasted coffee. All proceeds from your coffee donation impact the women at Redeeming Grace Ministries.
Nicaragua French Roast
PROCOCER members held their first general assembly in October 1999 and the Cooperativa de Servicios Multiples was formally registered. Today PROCOCER has approximately 600 members. Membership is open and voluntary; and the organization is controlled democratically with members actively participating in decision-making and policy making for the coop. Representatives are chosen from the farmer groups in their distinct geographical territories to participate in the assembly, and required to report back directly to the communities they represent.
"Only available to donors of Redeeming Grace Ministries"
"Fabulous flavor. Perfect cup anytime of the day!"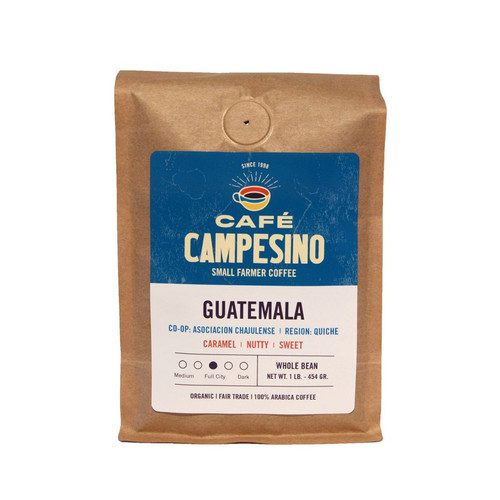 Guatemala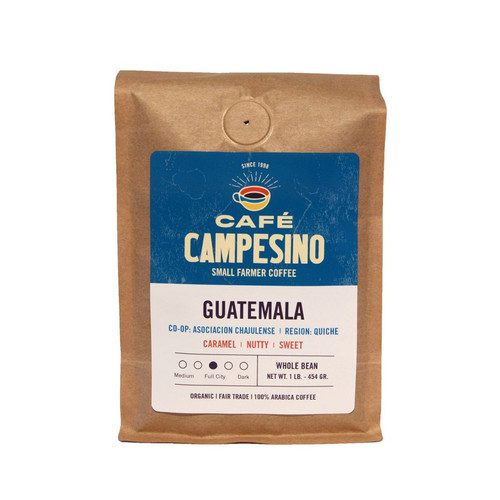 A sweet, caramel-like cup with nutty, almond notes, this Guatemalan coffee is farmed by our friends at the Asociación Chajulense. The city of Chajul, where the co-op is headquartered, is a Mayan urban center, echoing a time when Mayan kingdoms ruled the land. It is one of the three towns that makes up the Ixil Triangle that is located in the Quiche department of Guatemala's western highlands. This area was particularly affected during the Guatemalan Civil War, and the co-op was formed in 1988 by 40 families who were focused on sustaining members, the environment and their local culture. About 1,500 farmers from 56 nearby communities make up the co-op today, and since 2013, the group has been working with the non-profit, The Coffee Trust, to combat a new adversary: La Roya (the coffee rust). La Roya is a devastating fungus that kills coffee plants and reduces crop yield. Through a farmer-to-farmer best-practice-sharing program, members have learned how to replenish nutrients in their soil that helps coffee trees resist La Roya.
"This coffee is amazing, the perfect Carmel and nutty background."
"Wonderful flavor! A full, rich coffee that smells amazing, and tastes just as good. The caramel-y flavor makes the coffee so warm and inviting. A very friendly cup."
"Absolutely my favorite coffee on the planet! Highly recommend this coffee and this wonderful conscious roaster/company. "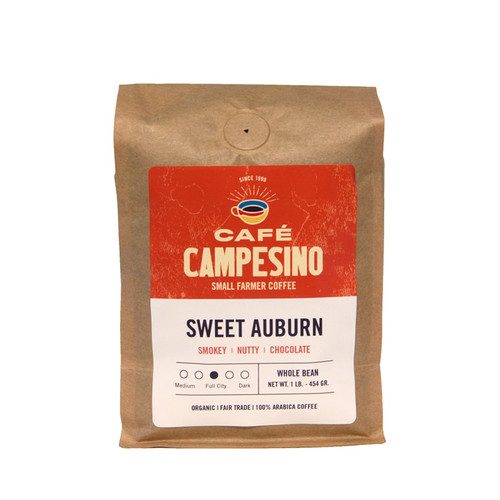 Sweet Auburn Blend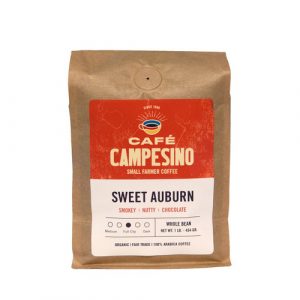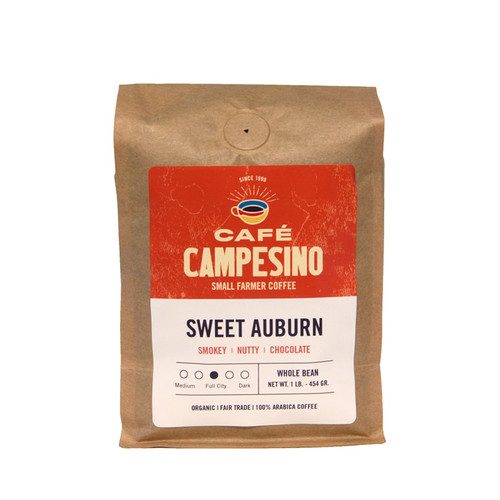 Named for the historic Sweet Auburn neighborhood of Atlanta and originally sold in the Sweet Auburn Curb Market, this is a fair trade, organic, shade-grown blend of incredible Latin American coffees. It has a well-balanced smoky and sweet flavor, low acidity, and a sweet aftertaste. The name is so appropriate for coffee sales for Redeeming Grace Ministries located in Auburn, Alabama.
"Love, love!"
"Had a house full of coffee snobs. Sweet Auburn was a sweet hit. Very smooth and flavorful!"
"Delicious. Mellow. Makes me want to curl up with the whole pot."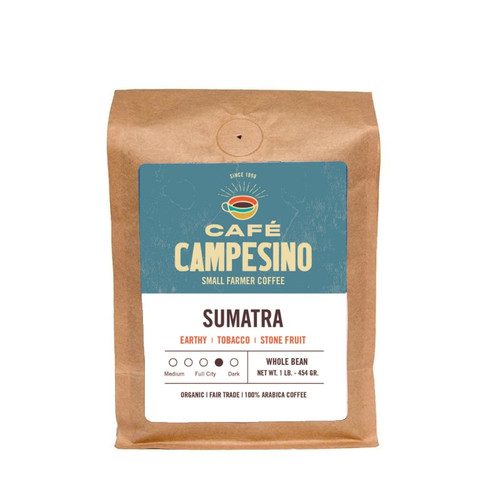 Sumatra Viennese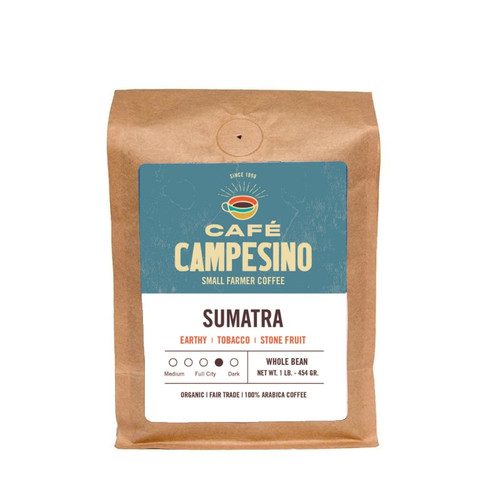 This coffee is produced by Kokowagayo, an all-female farmer cooperative that was formed in 2014 in an effort to empower women farmers living in the Aceh province of the northwestern island of Sumatra. The Kokowagayo cooperative consists of 422 members, all of whom farm organically. Through the cooperative, the women have worked to increase their incomes, improve their business acumen and develop a better quality of life for themselves and their families.
"Spoiled me! Love how smooth and rich this coffee is."
"Very pleasant body, nice finish, low acidity."
"Strong flavor, no bitter aftertaste. Delicious."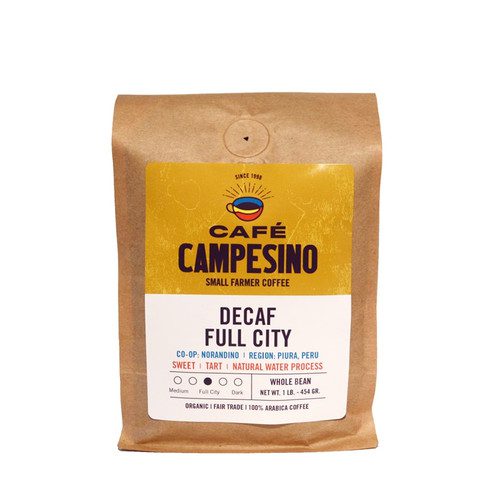 House Blend Decaf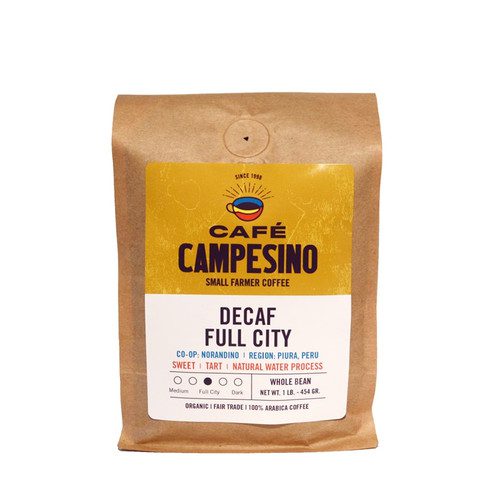 If you are looking for an outstanding decaf coffee without a smoky flavor, this is it! This natural water processed decaf coffee has a nice floral fragrance and sweet aroma. It is medium-bodied with soft acidity, a sweet flavor and a nice fruity aftertaste. This is a great fair trade, organic, shade-grown coffee for decaf lovers as well as those who thought decaf couldn't taste this good!
"Very good coffee, I look forward to drinking it every morning!"
"Good aroma and taste, especially for a decaf."
"Loved this amazing coffee!"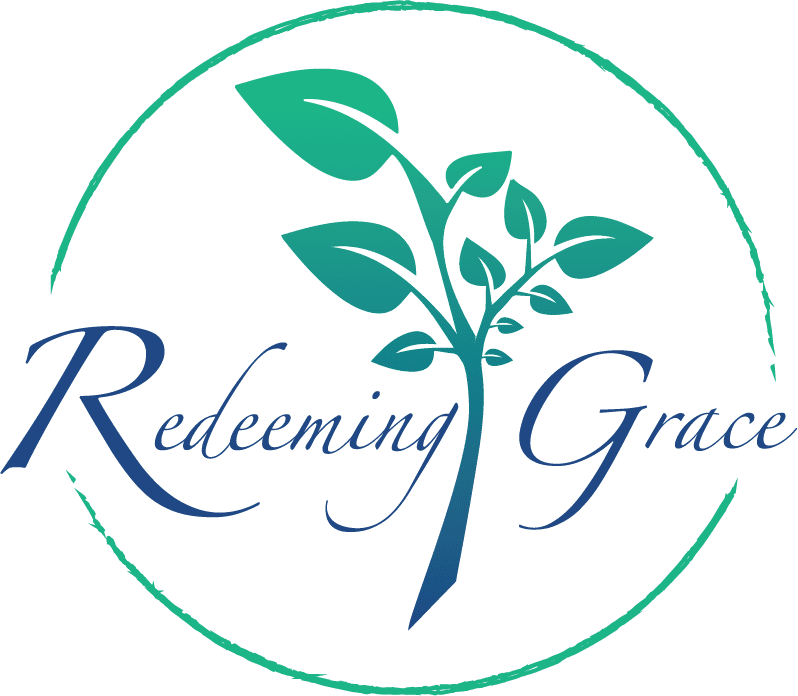 The best things in life are God's love, friends and a hot cup of coffee.
Coffee in prison is a luxury, if there is money on your books, you are able to purchase instant coffee that is prepared with hot tap water. This is unimaginable to those of us who live in America, with a multitude of coffee choices. With your purchase of Cafe Campesino's Coffee a portion will support the women at Redeeming Grace Ministries while they rebuild their lives.
God orchestrated a unique introduction between the founders of our ministry and a coffee company when the residents enjoyed a delicious cup of their organically grown, gourmet roasted coffee. The story of Cafe Campesino is just as unique as the story of RGM sharing a mutual respect and admiration for the mission of each organization, establishing the partnership that complements the meaningful purpose to transform lives one cup of coffee at a time.
The Foundation of our Ministry is Love!
"We love because He first loved us."